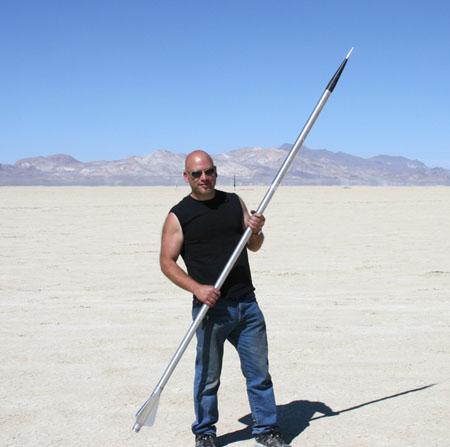 Mike Fisher, owner of Binder Design at BALLS 19 Blackrock, Nevada 2010.
Photo by Rick Clapp
5/20/16- We are unable to ship any of our 4" rocket kits that include a coupler for the next 2-3 weeks.
We are the ongoing standard for high quality rocket kits and accessories. From our mid-power kits for beginners to high power rocketry, to high strength aerospace grade aluminum fin cans, to extreme motor casings like the 38mm L project pictured above, we have something for everyone. The most complete kits with the best instructions in the industry, hands down.